10 MUST Foods to Add to Your Daily Diet
Are you willing to improve your daily diet but you just don't know where to start? Eating healthy is a choice and if you are ready for it, it should be for the long haul. Don't get me wrong, I still like my chocolate and potato chips and when I do, it is once in a while, with moderation.
If you reach a personal or fitness goal, instead of rewarding yourself with food, choose to buy clothes, book a massage or a facial.
I have prepared a MUST foods to add to your daily diet because they add more minerals, vitamins and other important nutrition value to improve our health. Unfortunately, all our vegetables are now picked too early and they don't contain as much nutrients than before, so we need to seek alternatives.
A few years ago, I remember looking to buy an organic red pepper. When I looked at its origin, Europe, I was shocked! I didn't buy it because I thought about how much carbon footprint that single red pepper has created to reach our shelves. Before I buy, I always choose the origin of my produce, I choose Canada, USA and Mexico. But our best bet is always to buy local or pick right from our own vegetable garden. I have had my garden for over 4 years and every year I get better at farming:) It is such a joy to harvest my very own fresh produce. Now, I need to learn how to preserve all winter! I freeze and can a lot of them but my dream is to build a root cellar! My grandma had one in Quebec and it worked very well for beets, carrots and potatoes. Ok, I will stop writing and let's get to the list!!
1- Nutritional Yeast: It is a vegan substitute that tastes like cheese; even Keto diet users like it. I use it a lot and everywhere! I sprinkle it on top of my salad, stew, soup, baked potatoes, steamed vegetables, sauce, and even popcorn. You can find it in any health food store.
It is an excellent source of vitamin B1 (thiamin hydrochloride), B3 (niacin), B6 (pyridoxine hydrochloride), B12 (folic acid), protein, amino acid, and zinc. It helps to lower cholesterol, it is a good antioxidant (anti-cancer), improves digestion, enhances skin and hair health, and helps boosting the immune system.
Read more here: 10 Benefits Of Nutritional Yeast
2- Healthy Fat: They are full of omega-3s and essential to our body. They are a great source of polyunsaturated fats which our body cannot produce by itself. They help to lower bad cholesterol, blood pressure, muscle soreness, reduce inflammation, and cardiovascular diseases.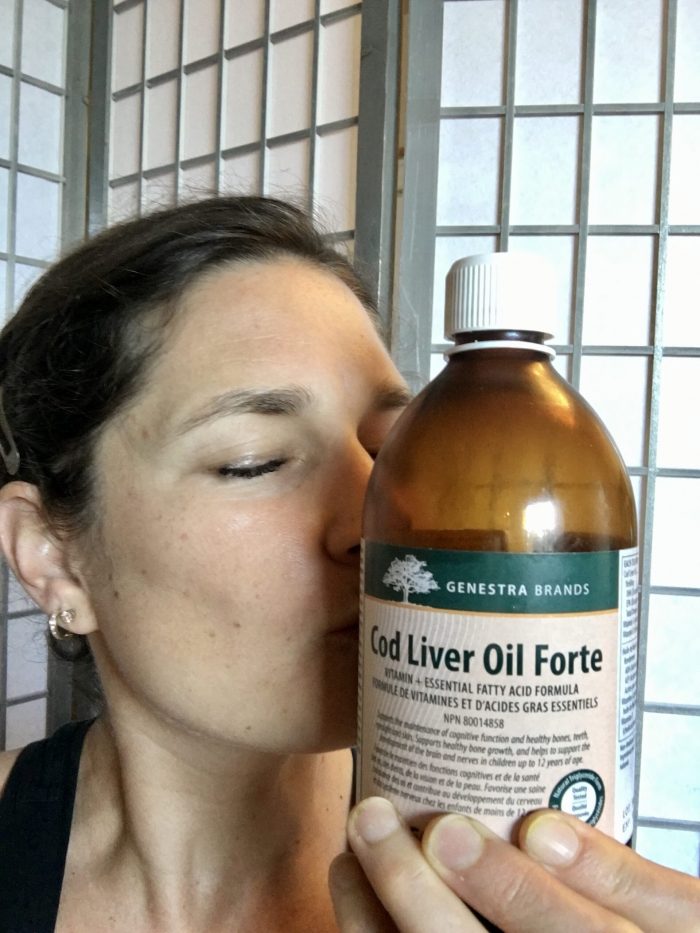 Avocado: provides B vitamins, vitamin K and E as well as a good source of fibers.
Salmon and sardines
Flax, chia and hemp seeds (get my oatmeal in a jar recipe here)
Fish oil supplement
Nuts & seeds (pistachios, almonds, cashews, pumpkin seeds, sunflower seeds). They are a good source of protein, vitamin E and B6, antioxidant, potassium, magnesium, folate, iron, calcium and fibers. I use them to make my granolas, on top of my oatmeal and salads.
3- Kombucha: It is a fermented beverage made of tea, sugar and scobby. I make mine using black and green tea bags. To add more flavor, sometimes I add a fruity tea bag into it while others use grated fresh ginger (at the end of the process). I drink a small glass every day at lunch time, away from my other supplements. I make it every other week and I will be happy to share my scobby culture with you if you live in the area. You can also buy the final product at your favorite natural food store. Kombucha helps with a healthy gut, boost immune system and stave off viruses.
4- Kefir: If you like yogurt, you should like kefir; it is just more liquid! It is a fermented beverage made of milk of your choice. It is full of probiotics, rich in protein, calcium, magnesium, folate, B12, and riboflavin. You just need to buy the culture at your favorite health food store and let it do its magic. You can learn how to make it here.
I use it in my granola, smoothies, and oatmeal.
It helps with digestion and healthy gut microbia.
5- Apple Cider Vinegar: I know the taste of it is not fantastic but did you know that if you take 1 teaspoon of it before each meal it will help with digestion? There are so many health benefits from it and you can read more here. I also use it to make my bread (my gluten free, not my sourdough one) and to catch fruit flies!
6- Turmeric: It is a spice mostly used in Indian and Thai meals to spice it up. Turmeric is recognized to reduce pain, inflammation, digestion problems, and to boost immune system. I use it so much in my recipes. Get the recipe PDF here. When I have a cold or flu, I make myself a big batch of the Miracle Broth from Oh She Glows.
7- Green Tea: All my clients and participants know how much I love my green tea. Every time I travel to Asia, I buy it! If you are looking to lose weight, sip it. It is also proven to reduce risk of heart diseases and certain cancers.
Try my Green Tea, Quinoa Porridge Breakfast with Apricot.
8- Leafy Greens: They are rich in minerals, vitamins, fibers, antioxidants and they are low in calories. I make very good salads with them. I also use them in my stews and smoothies. It is a good way to add more to my diet every day.
Read more here: The 13 Healthiest Leafy Green Vegetables.
Read one of my latest posts here: 6 Easy Ways to Add More Vegetables to Your Diet
Kale
Spinach
Brussels sprouts
9- Dark Fruits: They are an excellent source of vitamin C, fibers, and antioxidant to fight cancer. They also help keeping a glowing and youthful skin, healthy teeth and gum. I use them in my smoothies and to make healthy desserts.
10- Apples: "Eat an apple a day and keep the doctors away" and it is still true. We live in the perfect climate to grow our own apples and they are amazing. I love the Honey Crisp, Ambrosia, Golden Delicious, Spartan, just to name a few. Try to buy them locally at the Farmer's Market or your favorite farm. I love making my own apple sauce. I can it in small jars and use it when I bake. I don't like using sugar and apple sauce is a nice alternative.
When I feel like eating a dessert, I chop quarters of an apple and I spread peanut butter on top; it is to die for!
Try to make my Easy Apple Chips here.
Read more here: 10 Health Benefits of Apples and 12 Yummy Okanagan Fall Apple Varieties
Voila! Every week, try to add one of these tips and feel the transformation happening within you. Seriously, you should feel more energized, alive, healthy and you might even shred some extra pounds! Enjoy the process of "Getting Back on Track".