Diva Retreat and I Haven't Forgot About You!
Please, forgive me… I have heard from some of you via emails, phone calls and social media; I'm so grateful to have you all in my life. The reason why I have taken a break from writing newsletters is only because life has been busy for me. I mean, good busy!
Indeed, in the summer, I like to go camping with the trailer, Chad and Riley. In several campgrounds, we haven't had any cell service, so no Wi-Fi or internet. I have been ok with it. In fact, it is so nice to disconnect from all that technology and just enjoy the present moment.
I have been working a lot too which makes me very happy. As you know, my work is my passion and I teach fitness full time. I don't know how many classes I teach per week. Honestly, I don't want to count them because I know I will feel overwhelmed!
Lately, wonderful things have happened to me.  I feel very fortunate and appreciative.  I have been invited, as a speaker, to different conferences:  in Vancouver, Port Coquitlam, Prince George and soon, Burnaby.  People are interested to learn from me!!!  Seriously, me?  The French Canadian from Northern Quebec?   But, I want to share what I do with the world.  I often say: "Tell the Universe what you want and you'll get it when the time is right.  Just dream big".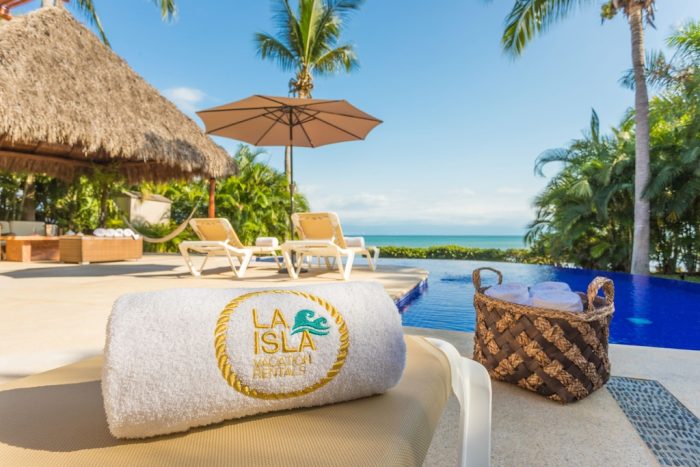 Oh, I have more to tell you! Another big dream of mine will be reached in January 2023. I have been dreaming about teaching a yoga retreat in another country and it will happen… in a few months!! And, I'd like to invite you!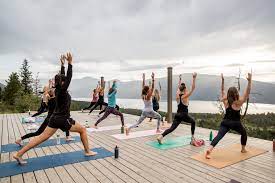 THE DIVA RETREAT will be from January 24-29.

Get a 5-night stay at our own ocean-front villa in Bucerias, Mexico, where you will experience yoga classes, workshops, adventures, laughter and so much fun!

We have only 1 spot left!!!  Reserve your stay by paying in full or sending a deposit.  Get the early price until Oct. 15th, 2022
For more information, please visit our website here: divaretreats.com

Now, I want to say thank you soooo much to all of you. Thank you for your trust, your appreciation, your friendship and support. My heart goes out to you.

And yes, I'm still here for you. I'm planning to send newsletter once per month. That way, I won't feel overwhelmed and we will stay connected.
Thank you again for reading my letters:)