5 Reasons Why We Should Stop Eating Animal Derived Foods
Two doctors have created the movie: Forks Over Knifes. Dr. T. Colin Campbell and Dr. Caldwell B. Esselstyn, Jr. led a research for years to discover that most chronic diseases are related to food-borne illnesses such as heart disease, cancer, diabetes, and obesity.
The "North-American diet" is rich in high protein, fat, cholesterol, and sugar which feed diseases and grow cancer cells.
What they suggest is quitting the animal derived foods, processed food products, and bad fat to substitute for a plant-based, whole food diet.
They say that even high levels of protein from plant turn off cancer cell growth while animal sources turned on cancer cell growth.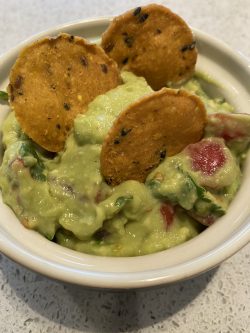 The two doctors suggest ingesting only 10 percent of protein a day. For men it is an equivalent of 56 grams of protein per day and for women it is about 46 grams per day.
Here is a short list of "Disease-Fighting Foods":
Leafy green vegetables;
Root vegetables;
Highly colored vegetables;
Peas, beans, lentils;
Whole grains, especially oat;
Every type of fruit.
I have been vegetarian since January 2020. My body was holding a lot of inflammation and I was in pain too often. I blamed it on my job! After only 3 weeks, my inflammation was gone and I was pain free!!! I didn't believe in a vegetarian diet because I'm so active that I thought I needed a lot of protein from animals. I was eating mostly organic chicken breast and fresh water fish. I'm still eating fish to keep up with my healthy fat diet. Get the list of omega-3 here.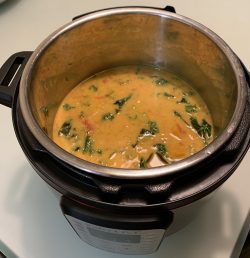 Indeed, vegetarian meals are usually easy to prepare for a quick dinner and you also save on your grocery bills:)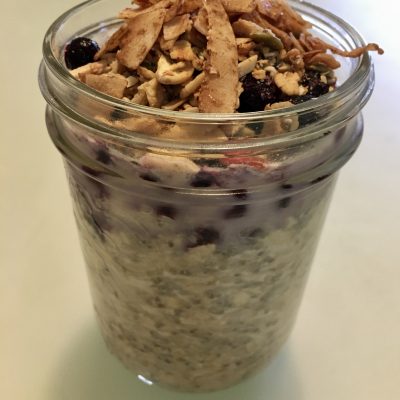 Get plant-based recipes here.
If you want to watch good documentaries, here are some from Netfix:
The Game Changer
What the Health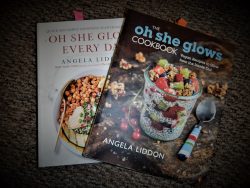 "Oh She Glows" has awesome recipes that I love trying. I even bought 3 of her cookbooks!
In summer, I like making raw meals. It is refreshing and because I don't need to cook my food, I save time and keep all the nutrients intact.
Here are some raw food recipes for you.
Mason Jar Overnight Oat Meal
The best homemade hummus recipe ever
Raw Energy Balls
Peanut Butter Energy Balls
Frozen Protein Bars