10 Benefits of Avocado and Free Healthy Recipes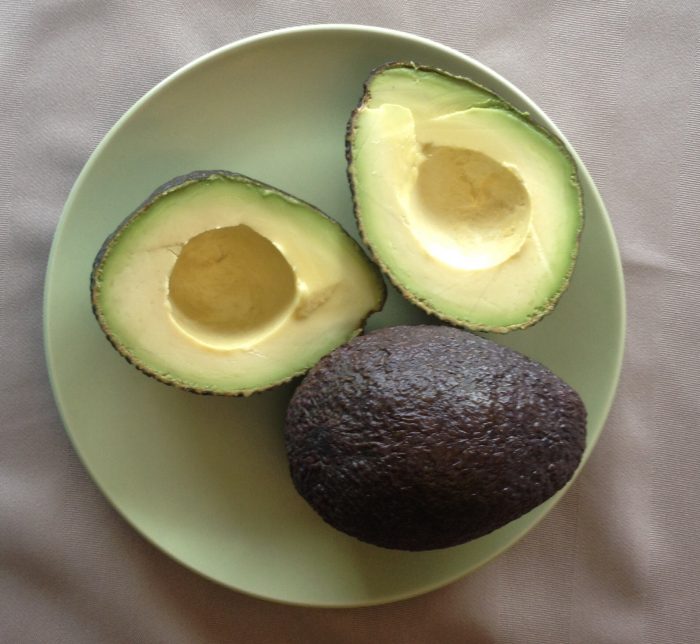 Avocados are extraordinarily rich in healthy fats and are also nutritious. In fact, they are part of the Paleo, Mediterranean, plant-based and Keto diets. Most of our avocados found in our grocery stores are from Mexico.
Avocado contains 160 calories, 2 grams of protein and 15 grams of healthy fats. Because it is a high calorific property, only 1/4 per serving is suggested.
There are so many reasons to add avocados to your diet. Here are 10 good ones to do so.
Avocados: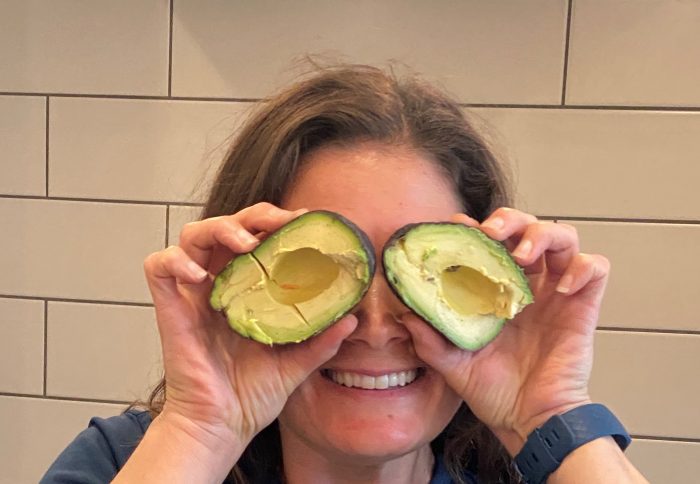 protect the eyes because they contain carotenoid and antioxidant lutein which help in eye health.
are a great source of fiber that can contribute to weight loss, prevent constipation, regulate blood sugar levels and help reduce risk of other diseases such as heart disease and diabetes.
help lower blood pressure because of their high level of potassium.
contain unsaturated fats (monounsaturated) that can help lower cholesterol in the bloodstream.
contain monounsaturated fatty acids which help reduce inflammation related to arthritis and reduce certain cancer risks.
contain more potassium than bananas (help to eliminate night cramps).
contain vitamins C, K, B5, B6, E, folate, and small quantities of magnesium, manganese, copper, iron, zinc, phosphorous, vitamin A, B1, B2, and B3.
protect the liver. Folate and vitamin B6 are known to support liver health.
help with bad breath because of specific properties and nutrients.
are very nutritious for the skin and hair. Get recipes here:
Avocados can be eaten raw but they can also be used in different recipes. Add them to a smoothie, spread them on toast for a satisfying breakfast, puree for a creamy salad dressing or use in raw non-dairy desserts. Here are some of my favorite recipes.
Try my Avocado Raw Chocolate Mousse
1 avocado
2 Tbsp cacao
2 Tbsp maple syrup or to taste
Simply put all ingredients in a food processor and mix until smooth.
Make your own Guacamole
1 avocado
juice from 1 lime
1 roma tomato (small, diced cubes)
1 handful fresh chopped cilantro
salt and pepper to taste
Puree the avocado with a fork in a small bowl then stir in the balance of the ingredients until smooth.
For my clients who are looking to gain weight, I always suggest to choose healthy fats such as avocados, coconut milk, fish, etc. Stay away from junk foods, pop, and sugar.
Read more: What's a good way to gain weight if you're underweight? by Mayo Clinic
Now that you know more about all the good health benefits of avocados, add them to your daily diet.
Read more here:
14 Avocado Recipes to Improve Your Health by Facty Health
6 Reasons to Consume Healthy Fats by Abstract Fitness
12 Proven Benefits of Avocado by Healthline
Get shiny hair and youthful skin with these 15 foods by Abstract Fitness