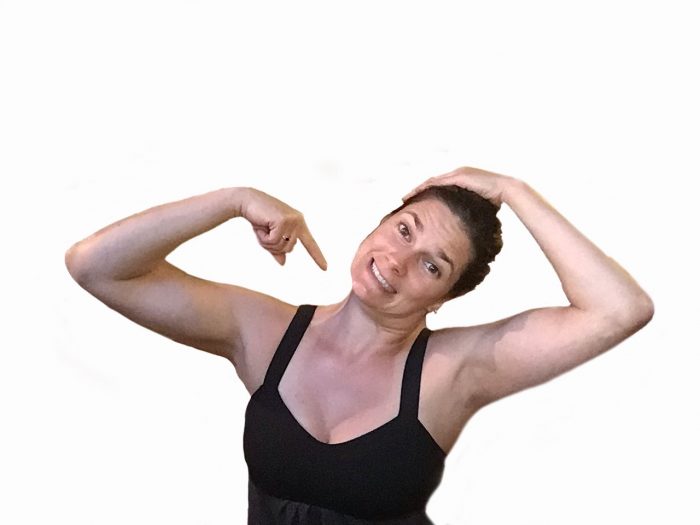 This video will help you to get ride of your tension and pain in your neck and shoulders. Get:
Exercises to release tension
Stretch exercises
Exercise to strengthen your neck and shoulders
You will need a Theracane, tennis balls, a mat, a light elastic band or a lat pull down machine.
Workout Length and Frequency:
The video is about 10 minutes long.
This quick video is perfect to release pain at your neck and shoulders. We start by release the tension at the neck and shoulders using a theracane. Don't pay more than $30 for it! Buy it at your local fitness store. You can also use different balls. Try to do the exercise twice/day for 2 weeks. On week 3, stretch your levator scapulae and upper trapezius muscles to help with some neck, shoulders tension and headaches. Same, try to do it twice/day for 1 to 2 weeks. If you feel tension coming back, don't hesitate to go back with the exercise one. On week 4 or 5, I give you some exercises for your neck and shoulders to help you get your mobility back.
How does it work after your payment?
After we received your secure payment, you will get a confirmation to your mailbox with the link to the video. Make sure you check your junk mail. By clicking on the link, you will be directed to the full video. The video can be viewed on computers, mobile phone, tablets, e-readers or Kindles.
Note: This workout program is a downloadable product. No physical products will be shipped to you.
Neck and Shoulders Pain Release