Get over 20 Benefits of Walking with Poles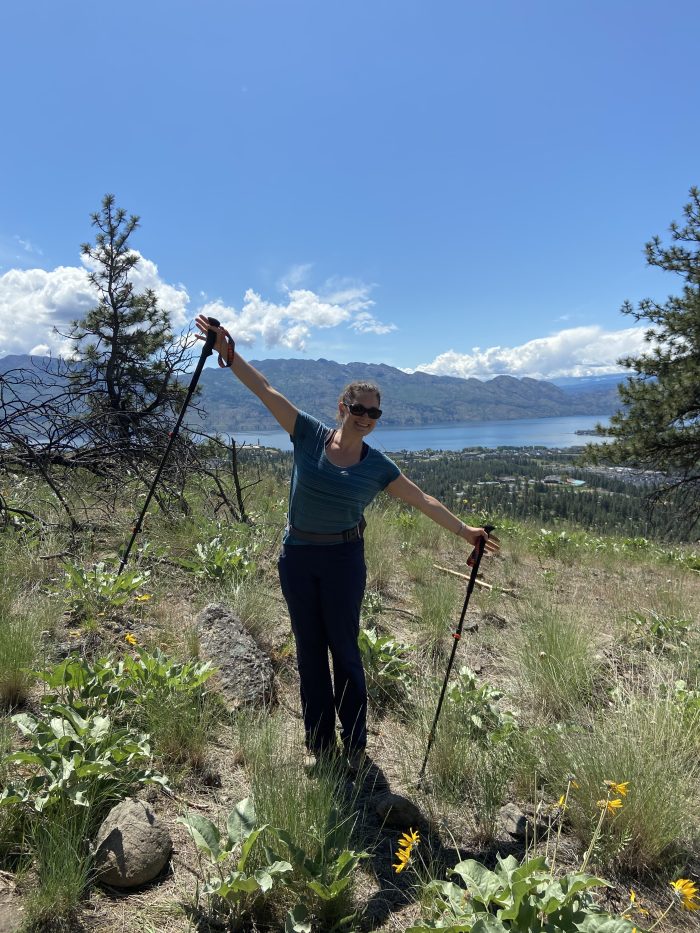 Have you tried pole walking? I use mine mostly for hiking. It helps my hips, knees, and lower back and I have more stability when I climb hills and when I go down steep slopes.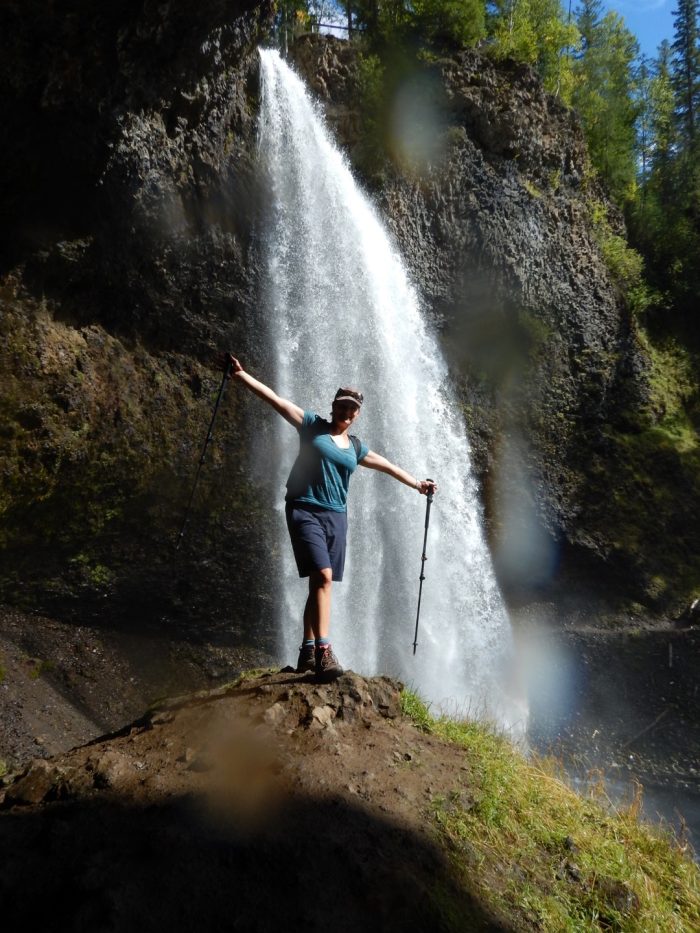 When my older adult clients feel that they need more confidence when they walk, I often suggest them to get a pair of walking poles instead of a walker. Poles are very effective for fall prevention. I show my clients how to adjust the poles and how to walk with them. The way they walk changes rapidly. With poles, they get 4 points of support instead of just their legs, consequently, their balance is better, they feel safer, more stable, and they increase their endurance. Another benefit of the poles is that their posture is much better than if they use a regular walker.
I also suggest walking poles for my clients who have Parkinson's Disease, arthritis, or those who have had a stroke. Walking poles significantly help with their balance and confidence.
Did you know that you burn more calories and strengthen your upper body by walking with poles? This is because of the arm movements, more muscles are recruited such as arms, shoulders, back, abdominals, and core muscles. You can burn 46% more calories than standard walking!
Read more here: Do You Burn More Calories With Walking Poles? by Very Well Fit
Your abs tighten each time you push off with your poles. That's the equivalent of 1,000 abdominal contractions!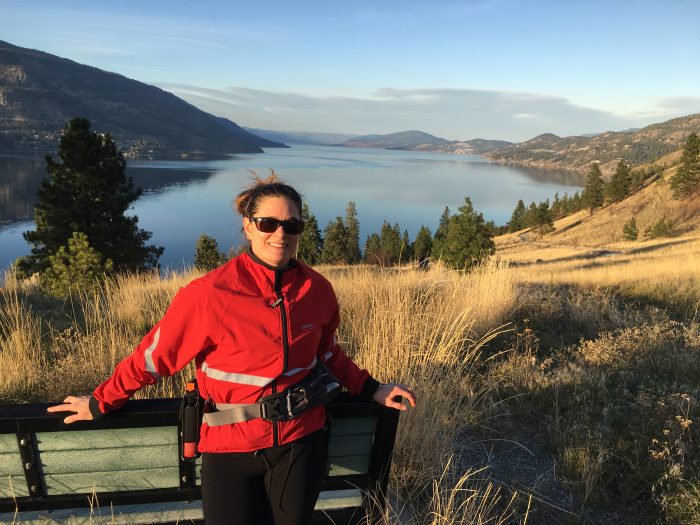 Studies have showed that pole walking also help with mood by reducing stress. A walk in nature in always a good way to feel better.
Pole walking reduces pain and inflammation in your joints by increasing blood flow every where in your body.
Indeed, pole walking is also a good way to lose weight and helps control blood sugar and blood pressure, reduces risk of heart disease, cancer, and other chronic diseases.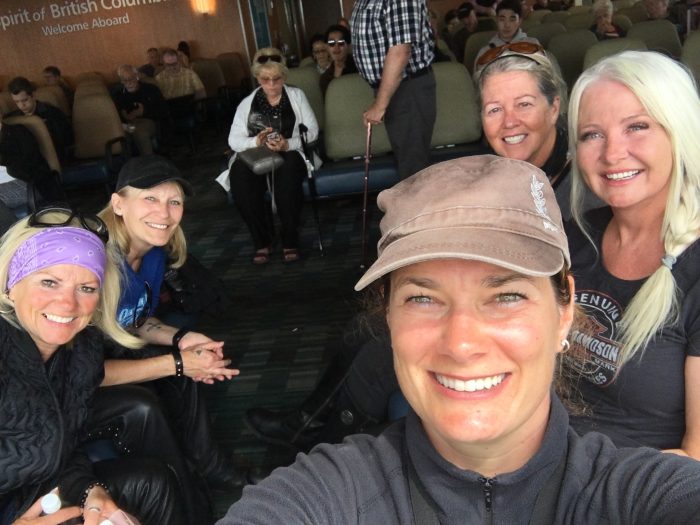 Enjoy the social aspect of pole walking. It can be done with friends or with a group. I know the senior centre in Kelowna has a group and you are welcome to join them. Get more info here.
Are you interested to get your own pair of walking sticks? You probably wondering where to get them. I have a few suggestions for you. I bought mine at Atmosphere a few years ago. Mec also carries them and then there is also Sport Check.
Read more here:
Get the pole length right by Macs Adventure
How to Choose and Use Trekking Poles and Hiking Staffs by Rei Coop Expert Advice