10 Rules to Lose Weight and Stick With It
The New Year resolutions bring a lot of interest for weight loss. If it is your case, below are 10 rules you should follow to reach your goal. 
Rule no 1: Write down these:  Set up long and short term goals. For example, how many pounds would you like to lose total (long term goal). Next, how many pounds per month would you like to lose; maximum 1-2 pounds/week (short term goal)? What are you going to do to reach your goals; change your eating habits/increase physical activities? What is your time frame? The more pounds you need to lose, the longer it should take to reach your goal.  Get the worksheet here. 
Rule no 2: Buy a piece of clothing that you would like to fit in and keep it as your goal.
Rule no. 3: You need to be dedicated and committed. Nobody else can eat healthy and exercise for you. Don't wait for the New Year to take care of yourself!
Rule no 4: How are your eating habits? The better you eat, the greater your chance of losing weight.  If you are the type who skips breakfast that is the first thing you need to change. For now, just eat something and 1 week later, chose to prepare a complete and healthy breakfast (here). In 7 weeks, you will have a complete menu to choose from! Try my Frittata recipe, Breakfast Quinoa, Date and Seeds Bars, and the Quinoa Porridge Breakfast with Apricot.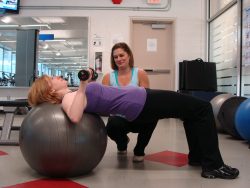 Rule no 5: Begin with baby steps. For example, you will begin to walk for 20 minutes or choose an activity that you like and capable to do 3 times/week. The following week you need to add one more day. Each week, increase your workout by 5 minutes. Try a different route and challenge yourself with slopes and hills; that is the best way to improve your cardiovascular capacity. While on the move, play your favorite playlist (fast beat, faster walk) and wear comfortable clothes. If you don't have one nice set to wear, go shopping. It doesn't have to cost you an arm and a leg to fit you well; keep in mind that you'll lose weight and need another set soon!!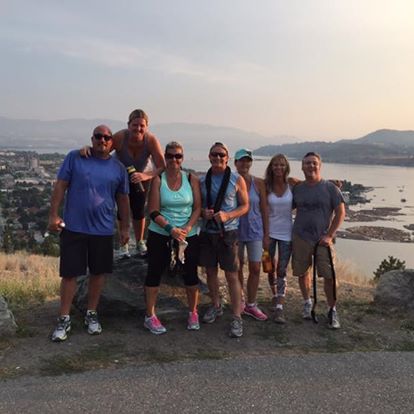 Rule no. 6: Do your exercise with your spouse, kids, a friend, or join a group.  When you have a commitment with somebody it is easier to stick with it! You will stay motivated and have fun. Being supported by your relatives and friends is also a major source of motivation.
Rule no.7: Plan your exercise time in your calendar and respect it. Your health and well-being should be your priority. Lack of time is the excuse number one for not exercising; there is always something else more important to do than taking care of you but not anymore!
Rule no 8: Use a food diary  and write down what you eat and why; it is because of emotions, because you are bored, or because you are starving?  
Rule 9: Reward yourself each time you reach your goal. No unhealthy food please! For example, buy some new clothes that fits you like a glove; you will improve yourself esteem. Perhaps eat a special meal for supper.
Rule no. 10: If you still not have the motivation or time to do it yourself to "Get Back on Track" you need my input as your personal trainer to get started, so contact me now!  I also offer online services and personal home programs. 
Enjoy the change within you. Increase your self-esteem, confidence, strength, endurance, and love yourself again.