What is The Difference Between MCT Coconut Oil and Regular Coconut Oil?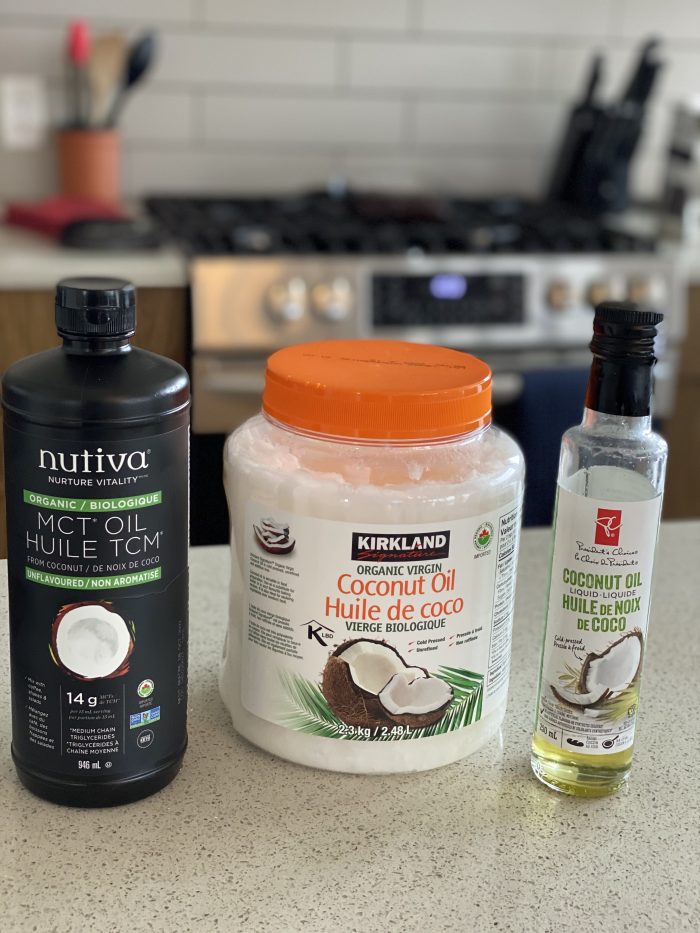 Coconut oil is still used by many of us for weight loss, cooking, skin care and as an energy booster. But do you know the difference between coconut oil and the MCT coconut oil?
The main difference between MCT oil vs coconut oil is that MCT oil is made of medium-chain fatty acids (between 6 to 12 carbon atoms), while coconut oil is made of medium and long-chain fatty acids (more than 16 carbon atoms).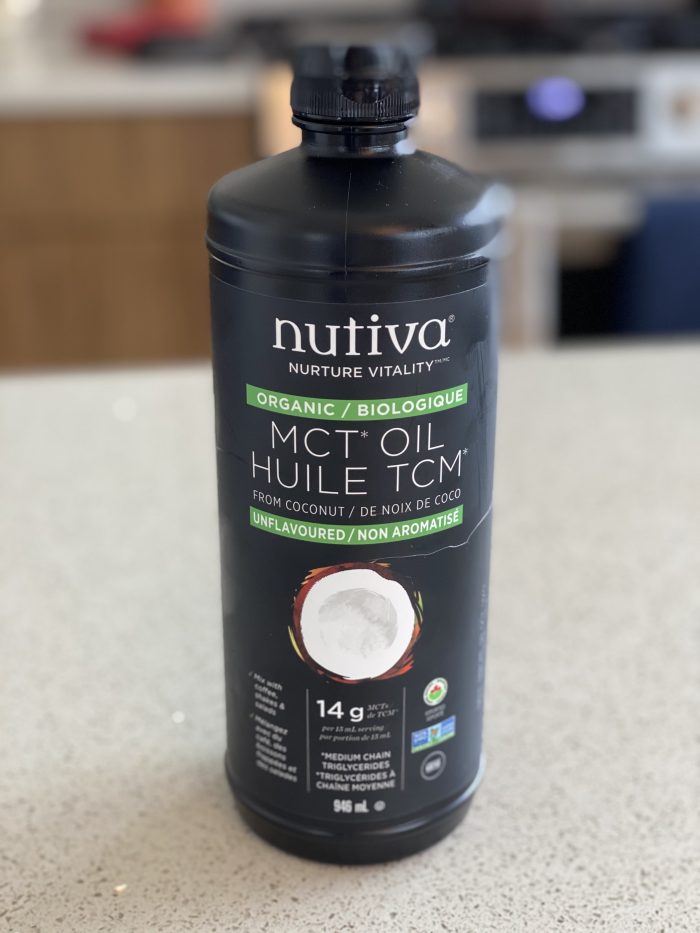 MCT oil is used a lot by athletes and for the ketogenic diet to increase their energy and promote weight loss. It is a type of saturated fat with 100% of MCTs. It is absorbed directly by the liver to give your body easy access to medium-chain fatty acids for energy and brain function. MTC oil also helps to reduce blood sugar fluctuations, increase insulin resistance, reduce stress, increase HDL (good cholesterol) and mental clarity. Several studies have also shown that consuming MCT oil helps with fatigue and irritability. MCT is made from whole coconut oil or palm kernel oil and dairy products. It is a flavorless oil and, at room temperature, it is liquid. It is the perfect oil to add to your gluten free baking, energy balls, granolas and smoothies. Perhaps, MTC oil is not good cooking oil as it has a relatively low smoke point.
Conversely, coconut oil is used a lot for cooking because of its normal smoke point and wonderful fragrance. It is solid at room temperature. I personally also use it to make my own skin scrub and soap. If you have eczema or itchiness, apply coconut oil on your irritated skin to improve symptoms. Coconut oil is made from copra, kernel or dried meat of coconut. It contains 60-70% fatty acids and there is only 54% of MCTs. Paleo and keto diets use coconut oil for healthy fat. Solid at room temperature, coconut oil has been proven to:
Reduce HDL (good cholesterol)
Decrease indicators of gingivitis and dental plaque
Moisturize skin.
Do you know there are also risks about consuming too much MCT oil? This is because it:
May trigger an allergy
May cause diarrhea, upset stomach, stomach cramping or bloating.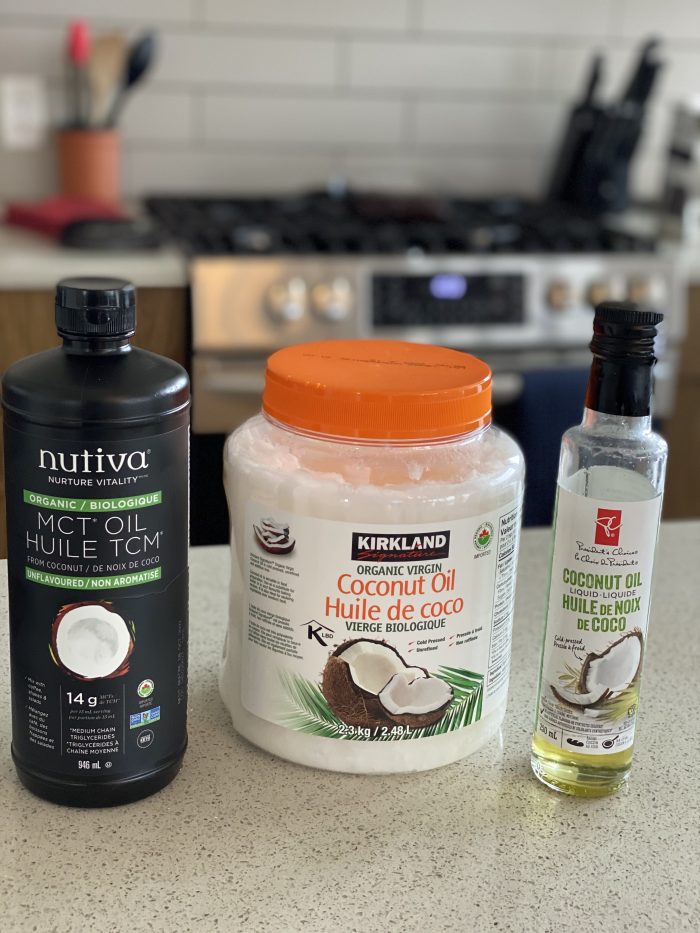 Considering and comparing the possible side effects of both oils to your health, MCT should be used with moderation. If you have a liver disease, MCT is not recommended for your use. While coconut oil seems to be safer, research in 2017 by the American Heart Association (AHA) shows that coconut oil may increase the risk for heart disease by increasing LDL cholesterol (bad one). AHA recommends that a person should have around 13 grams of saturated fat per day.
Your best bet is always to use these oils in moderation. Try to alternate the use of them with avocado oil (best for cooking) and extra-virgin olive oil (best for salad dressings).