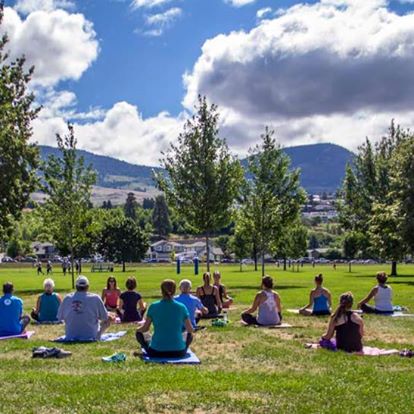 Are you tired of being stuck inside? Do you feel to see other human beings? I do! My people want me to start again the Outdoor Yoga!
When and Time: Wednesday @ 5:30 pm
Where: Barlee Park on Barlee Rd (click here to see the map)
Session: Wednesday, June 17th – July 29th, 2020
Fees: $60 cash only or drop in : $15
What to bring: your mat, water, many friends, clothes (blanket), and your spirits
Note: in case of rain, the class will be cancelled and you'll get a credit. Please leave me your cell number to text you in case of rain.