Location: In Wilden development located in North Glenmore in Kelowna
Distance: 3.8 km loop
Time: 1.5 – 2 hours
Difficulty: Easy
Trailhead coordinates: N49°56'43.2″W 119°26'35.5″
Directions to trailhead:
From Harvey Ave. in Kelowna, turn North onto Spall Rd. which will become Glenmore Rd after crossing Bernard Ave.  Drive north for 5.9 km and turn left on Union Rd. At the round about, take the Union Rd. exit. You will arrive at a dead end and you can park right there. The trailhead starts right in front of you.

Trailhead

Keep right at the sign (you are on camera).  You will see the first pond on your left.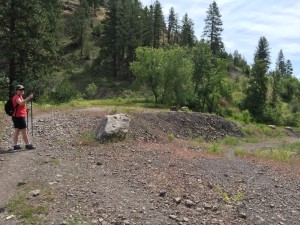 Shortly after, you will arrive at an intersection, keep left.

At the next intersection, you start the loop.  Take the small trail on the right hand side.
Next intersection, keep left.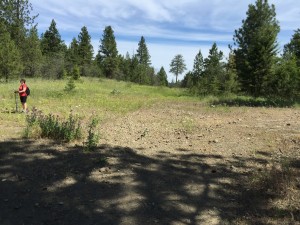 Keep left on the next intersection.  You are going towards Coyote Ridge Trail.

Keep left.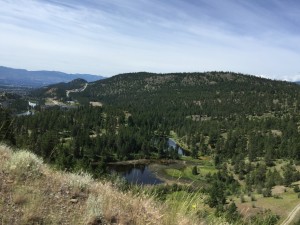 The is the view of the 2 next ponds located between Wilden and Coyote Ridge.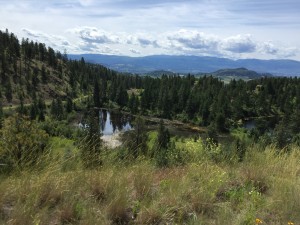 The trail goes down so that you can walk by the ponds.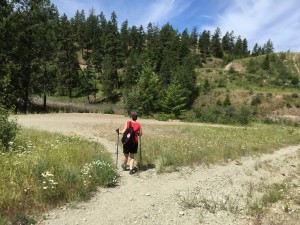 Take the shortcut on the left hand side.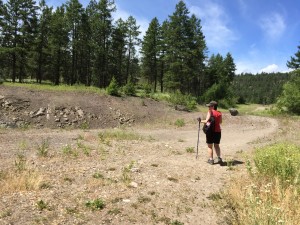 You have completed the loop.  Walk back to the starting point.