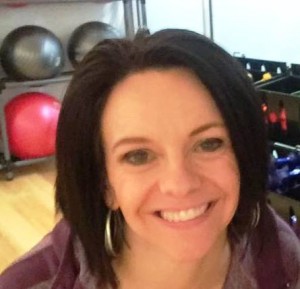 My name is Althea Buhler.  I'm 44 yrs old, married to a wonderful man and mom to 3 awesome special needs kids.
In 2011 I was overweight, had knees so bad I wore braces on them daily and was just generally sad and not the example I wanted to be.
Sitting on the couch late into the night, I saw an infomercial for a strength building program.
And all of a sudden I realized:  I was sad because I had let go of my strength…
I ordered the DVD program and didn't look back.
I successfully completed that first program, lost the better part of 40lbs and was completely hooked on exercise.
So of course I ordered another program!
This one was a cardio program called Turbo Fire.  It was crazy fun and when I learned that there was a live class version I started looking for it.
But there were no classes in my area so I decided I would have to get certified to teach it!!
Within months I was certified in 2 programs and then a 3rd in that same year – PiYo.
I realized I had found my calling!
Now I teach multiple formats and coach people online all over North America, but my 2 true loves are live Turbo and PiYo classes.  Turbo is a party and PiYo is restorative strength training.
I've enjoyed working in multiple fields during my working career.  I've started, built and sold 2 businesses.
But there's nothing at all anywhere like the gift of being a fitness instructor!
I am incredibly grateful for the opportunity to aide you in your own health and fitness journey, from wherever you are.  I've been given the opportunity to teach people of all ages and fitness abilities and I am rewarded daily with the experience of being there to see you all achieve and grow.
I can't wait to see you in class!
IN THE FIGHT to End the Trend of Obesity, Althea Buhler, F.I.S. Health & Fitness Motivator/Online Fitness Coach Phone or text: 250-809-7239PST www.facebook.com/AltheaBuhlerFitness P.S.: YOU have a story! Use it to inspire others with your journey – from where you are right now! – and earn money while you get fit the healthy way. Watch this video to learn more: What is Beachbody Coaching http://youtu.be/mZPWUNVZnSI